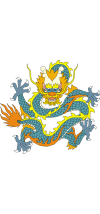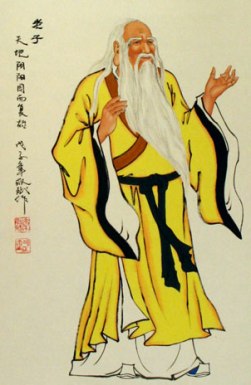 Lao Tzu
---
---
Tao Te Ching...
verse for today (*):
3
If you overesteem great men,
people become powerless.
If you overvalue possessions,
people begin to steal.
The Master leads
by emptying people's minds
and filling their cores,
by weakening their ambition
and toughening their resolve.
He helps people lose everything
they know, everything they desire,
and creates confusion
in those who think that they know.
Practice not-doing,
and everything will fall into place.
(translation by
Stephen Mitchell
, 1995)
-+-+-+-
Do not glorify the achievers
So the people will not squabble
Do not treasure goods that are hard to obtain
So the people will not become thieves
Do not show the desired things
So their hearts will not be confused
Thus the governance of the sage:
Empties their hearts
Fills their bellies
Weakens their ambitions
Strengthens their bones
Let the people have no cunning and no greed
So those who scheme will not dare to meddle
Act without contrivance
And nothing will be beyond control
(translation by
Derek Lin
, 2006)
-+-+-+-
Find the moralist to lead cry, then cry again the lost.
Result: civil war.
Creation of banks and outlawing natural goods creates dangerous thieves.
Study the private play of opposites, and peace is lost.
Emotion with no aim is bliss.
Simple food, or better, clear water, fulfills any hunger.
There is no desire; there is no knowledge.
There is ridding oneself of obstruction to what one was, has, and is.
Do nothing, accomplish everything.
He who wishes to punish others is already punished.
(translation by
Jeremy M. Miller
, 2013)
-+-+-+-
*) The
Tao Te Ching
is a Chinese classic.
It was written around the 6
th
century BC by the sage
Lao Tzu
.
The short text consists of 81 brief chapters, or verses.
Every day we issue a "verse of the day" for contemplation
, in two leading English translations, that nevertheless differ substantially, and since December 8
th
2013, we have a radically different third translation:
"Nothingness and Zero"
A Post New-Age Approach to Lao Tzu's Tao Te Ching, published by courtesy of the translator and interpreter.
© Copyright 2013 Jeremy M. Miller. All rights reserved.
Acknowledgments: The hundreds of prior translations, especially that by Arthur Waley.
To Pythagoras, who understood Zero and taught It; and to Chuang Tzu, the ideal poetic student.


The I Ching is based on the number 2, with its 2 x 2 x 2 x 2 x 2 x 2 (2
6
) = 64 hexagrams.
The Tao Te Ching is based on the number 3, with its 3 x 3 x 3 x 3 = 81 chapters.
We now offer it in three translations.
Perhaps, when reflecting on the three interpretations, the true meaning will emerge.
These 81 verses simply rotate; every day the next number, and after 81, number 1 will appear again.
This is done deliberately; if you want to read the complete text, you should purchase the resp. translations by Stephen Mitchell, Derek Lin or Jeremy M. Miller below.
(All three available in Kindle edition as well.)
If you missed yesterday's verse, you can still read it at
I Ching Online Original
(version 2), which is always one day behind.
More books about Tao Te Ching: