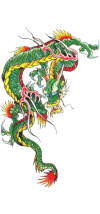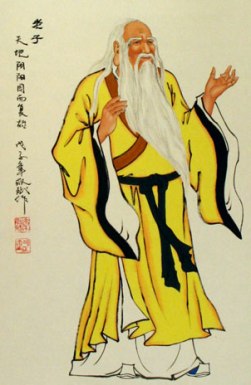 Lao Tzu
---
---
Tao Te Ching...
verse for today (*):
78
Nothing in the world
is as soft and yielding as water.
Yet for dissolving the hard and inflexible,
nothing can surpass it.
The soft overcomes the hard;
the gentle overcomes the rigid.
Everyone knows this is true,
but few can put it into practice.
Therefore the Master remains
serene in the midst of sorrow.
Evil cannot enter his heart.
Because he has given up helping,
he is people's greatest help.
True words seem paradoxical.
(translation by
Stephen Mitchell
, 1995)
-+-+-+-
Nothing in the world is softer or weaker than water
Yet nothing is better at overcoming the hard and strong
This is because nothing can replace it
That the weak overcomes the strong
And the soft overcomes the hard
Everybody in the world knows
But cannot put into practice
Therefore sages say:
The one who accepts the humiliation of the state
Is called its master
The one who accepts the misfortune of the state
Becomes king of the world
The truth seems like the opposite
(translation by
Derek Lin
, 2006)
-+-+-+-
Water, so soft,
Was the beginning.
So powerful,
Will be the end.
Embrace the humble.
(translation by
Jeremy M. Miller
, 2013)
-+-+-+-
*) The
Tao Te Ching
is a Chinese classic.
It was written around the 6
th
century BC by the sage
Lao Tzu
.
The short text consists of 81 brief chapters, or verses.
Every day we issue a "verse of the day" for contemplation
, in two leading English translations, that nevertheless differ substantially, and since December 8
th
2013, we have a radically different third translation:
"Nothingness and Zero"
A Post New-Age Approach to Lao Tzu's Tao Te Ching, published by courtesy of the translator and interpreter.
© Copyright 2013 Jeremy M. Miller. All rights reserved.
Acknowledgments: The hundreds of prior translations, especially that by Arthur Waley.
To Pythagoras, who understood Zero and taught It; and to Chuang Tzu, the ideal poetic student.


The I Ching is based on the number 2, with its 2 x 2 x 2 x 2 x 2 x 2 (2
6
) = 64 hexagrams.
The Tao Te Ching is based on the number 3, with its 3 x 3 x 3 x 3 = 81 chapters.
We now offer it in three translations.
Perhaps, when reflecting on the three interpretations, the true meaning will emerge.
These 81 verses simply rotate; every day the next number, and after 81, number 1 will appear again.
This is done deliberately; if you want to read the complete text, you should purchase the resp. translations by Stephen Mitchell, Derek Lin or Jeremy M. Miller below.
(All three available in Kindle edition as well.)
If you want to have a peek at tomorrow's verse, you can read it at
I Ching Online
(version 4), which is always one day ahead.
More books about Tao Te Ching: