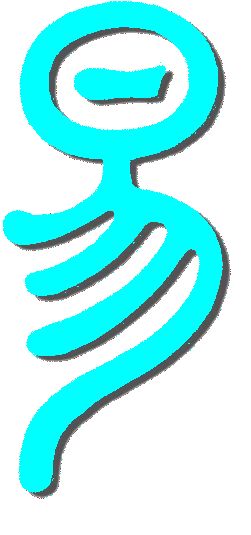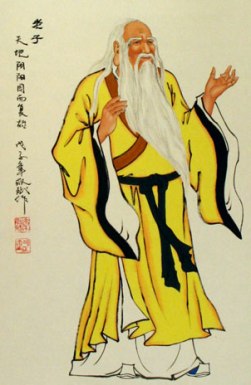 Lao Tzu
---
---
Tao Te Ching...
verse for today (*):
63
Act without doing;
work without effort.
Think of the small as large
and the few as many.
Confront the difficult
while it is still easy;
accomplish the great task
by a series of small acts.
The Master never reaches for the great;
thus she achieves greatness.
When she runs into a difficulty,
she stops and gives herself to it.
She doesn't cling to her own comfort;
thus problems are no problem for her.
(translation by
Stephen Mitchell
, 1995)
-+-+-+-
Act without action
Manage without meddling
Taste without tasting
Great, small, many, few
Respond to hatred with virtue
Plan difficult tasks through the simplest tasks
Achieve large tasks through the smallest tasks
The difficult tasks of the world
Must be handled through the simple tasks
The large tasks of the world
Must be handled through the small tasks
Therefore, sages never attempt great deeds all through life
Thus they can achieve greatness
One who makes promises lightly must deserve little trust
One who sees many easy tasks must encounter much difficulty
Therefore, sages regard things as difficult
So they never encounter difficulties all through life
(translation by
Derek Lin
, 2006)
-+-+-+-
The Unspoken is easy.
Be like That.
The Small is humble.
Be like that.
Wherever one visits becomes home,
Because the true home is everywhere.
The Sage is the Sage
Only because this has been found.
(translation by
Jeremy M. Miller
, 2013)
-+-+-+-
*) The
Tao Te Ching
is a Chinese classic.
It was written around the 6
th
century BC by the sage
Lao Tzu
.
The short text consists of 81 brief chapters, or verses.
Every day we issue a "verse of the day" for contemplation
, in two leading English translations, that nevertheless differ substantially, and since December 8
th
2013, we have a radically different third translation:
"Nothingness and Zero"
A Post New-Age Approach to Lao Tzu's Tao Te Ching, published by courtesy of the translator and interpreter.
© Copyright 2013 Jeremy M. Miller. All rights reserved.
Acknowledgments: The hundreds of prior translations, especially that by Arthur Waley.
To Pythagoras, who understood Zero and taught It; and to Chuang Tzu, the ideal poetic student.


The I Ching is based on the number 2, with its 2 x 2 x 2 x 2 x 2 x 2 (2
6
) = 64 hexagrams.
The Tao Te Ching is based on the number 3, with its 3 x 3 x 3 x 3 = 81 chapters.
We now offer it in three translations.
Perhaps, when reflecting on the three interpretations, the true meaning will emerge.
These 81 verses simply rotate; every day the next number, and after 81, number 1 will appear again.
This is done deliberately; if you want to read the complete text, you should purchase the resp. translations by Stephen Mitchell, Derek Lin or Jeremy M. Miller below.
(All three available in Kindle edition as well.)
If you want to have a peek at tomorrow's verse, you can read it at
I Ching Online
(version 4), which is always one day ahead.
More books about Tao Te Ching: