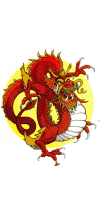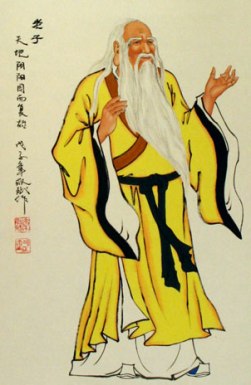 Lao Tzu
---
---
Tao Te Ching...
verse for today (*):
54
Whoever is planted in the Tao
will not be rooted up.
Whoever embraces the Tao
will not slip away.
Her name will be held in honor
from generation to generation.
Let the Tao be present in your life
and you will become genuine.
Let it be present in your family
and your family will flourish.
Let it be present in your country
and your country will be an example
to all countries in the world.
Let it be present in the universe
and the universe will sing.
How do I know this is true?
By looking inside myself.
(translation by
Stephen Mitchell
, 1995)
-+-+-+-
That which is well established cannot be uprooted
That which is strongly held cannot be taken
The descendants will commemorate it forever
Cultivate it in yourself; its virtue shall be true
Cultivate it in the family; its virtue shall be abundant
Cultivate it in the community; its virtue shall be lasting
Cultivate it in the country; its virtue shall be prosperous
Cultivate it in the world; its virtue shall be widespread
Therefore observe others with yourself
Observe other families with your family
Observe other communities with your community
Observe other countries with your country
Observe the world with the world
With what do I know the world?
With this
(translation by
Derek Lin
, 2006)
-+-+-+-
Immersion into the Self,
Reveals Nothingness.
Others call this "Zero!"
This secret
Applied to all things,
Dissolves them,
Replacing them with Infinity.
(translation by
Jeremy M. Miller
, 2013)
-+-+-+-
*) The
Tao Te Ching
is a Chinese classic.
It was written around the 6
th
century BC by the sage
Lao Tzu
.
The short text consists of 81 brief chapters, or verses.
Every day we issue a "verse of the day" for contemplation
, in two leading English translations, that nevertheless differ substantially, and since December 8
th
2013, we have a radically different third translation:
"Nothingness and Zero"
A Post New-Age Approach to Lao Tzu's Tao Te Ching, published by courtesy of the translator and interpreter.
© Copyright 2013 Jeremy M. Miller. All rights reserved.
Acknowledgments: The hundreds of prior translations, especially that by Arthur Waley.
To Pythagoras, who understood Zero and taught It; and to Chuang Tzu, the ideal poetic student.


The I Ching is based on the number 2, with its 2 x 2 x 2 x 2 x 2 x 2 (2
6
) = 64 hexagrams.
The Tao Te Ching is based on the number 3, with its 3 x 3 x 3 x 3 = 81 chapters.
We now offer it in three translations.
Perhaps, when reflecting on the three interpretations, the true meaning will emerge.
These 81 verses simply rotate; every day the next number, and after 81, number 1 will appear again.
This is done deliberately; if you want to read the complete text, you should purchase the resp. translations by Stephen Mitchell, Derek Lin or Jeremy M. Miller below.
(All three available in Kindle edition as well.)
If you want to have a peek at tomorrow's verse, you can read it at
I Ching Online
(version 4), which is always one day ahead.
More books about Tao Te Ching: